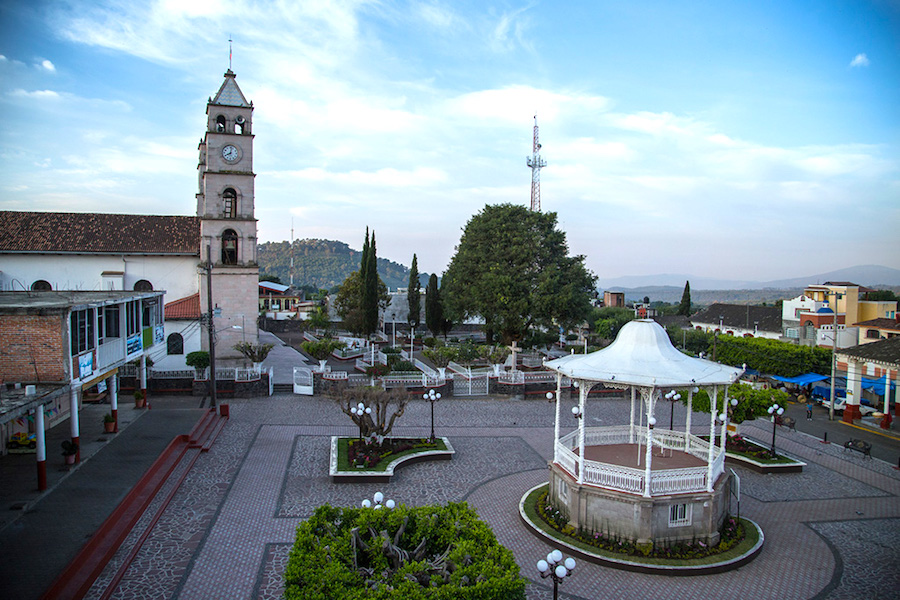 Exactly halfway between Pátzcuaro and Uruapan is Tingambato. Its old name was "Tinganio" meaning "place where the climate changes", and here is where begins the "warm earth".
Approximately 25 km. from Pátzcuaro you will see a sign to the archaeological zone. You will have to enter town, park near a school and then continue on foot about 500 meters through avocado orchards until you arrive at the pyramids.
These ruins have an impressive resemblance in structure and placement (if not size) to the Teotihuacan pyramids in the state of México. However, it is still not known to which culture these belong, because there don't exist any inscriptions or vestiges of who inhabited the place.
There is also a ball court and a ceremonial tomb whose interior was sealed with a mixture of mud and cow's blood. It is a very small place, but it deserves to be visited.