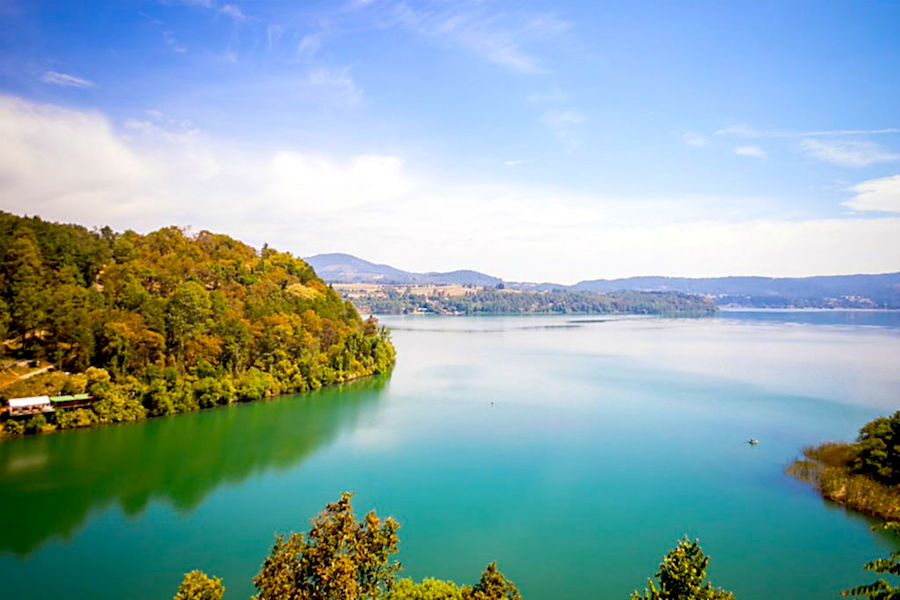 Its name means "place of smoke". It is a beautiful lake surrounded by pine and oak forests located approx. 20 minutes from Patzcuaro, following the road to Uruapan and taking the deviation that guides us to the place.
Legend has it that this small estuary is inhabited by Princess Zirahuén, who committed suicide due to the impediment that her father put so that she could marry her beloved, so since then, every man who enters its waters is in danger of drowned by being caught by the princess, who is still waiting for her fiancé.
Anyway, it is not advisable to swim in this place, because the water is cold and deep in some places. If you dare, be sure to ask first if it is possible and where.
The craft production of the place specializes in carved wood and decorated with floral themes. Kitchen utensils are made as spoons, forks, spatulas, shovels and other equipment.